Interest Groups
The UCSD Retirement Association has a number of vibrant interest groups where Association members can learn more about a variety of topics, while participating in the group's disucssions and activities. All events for our interest groups can be found on the UCSD Retirement Association Event Page.
Learn more about our various interest groups below.
Investment Group
Monthly meetings to learn about a variety of investments, with interest group facilitator and Certified Financial Adviser, Ryan Hyslop, who brings his experiences to the table to help members learn about value analysis tools, and other investment issues. These meetings are open to all current and retired staff and faculty of UC San Diego.
Spanish Conversation Group
Interested in improving your Spanish speaking skills? The Spanish Conversation Group has monthly meetings on the 2nd Monday of each month, from 10 – 11 AM, with Maestra Irene Serrano. For Retirement and Emeriti Association members with Intermediate Spanish Conversation Speaking skills, or above. Free for members.
Healthy Eating Group
Our Healthy Living & Eating Seminars aim to bring you the best possible information to help you live a happy, strong, and healthy life. Join us for one, two, or all of these seminars and see how you can improve your aging process. All seminars this year will be offered via Zoom. See a full listing of the seminars below. Each seminar is open to RA and EA members, as well as to current Staff & Faculty. Please RSVP for each event. You will receive the link via email after you have RSVP'd for the event.
Fiction Book Club
The UCSD Retirement Association Book Club is a group of members who meet to discuss a book that they have read and express their opinions, likes, dislikes, etc. It is open to all members of the UCSD Retirement Association. The RA Book Club meets on the fourth Wednesday of each month, from 12 to 2 PM. For 2020-2021, the RA Book Club is meeting online via Zoom, making it easier for all members to attend and participate. Please RSVP here. The link to the Zoom meeting will be sent to all who RSVP by the day before the event. Remember, a good discussion depends on members being open- minded and willing to share, as well as listening to different points of view. Join us and read and discuss a wide variety of books.
Photography Group
Monthly meetings for those passionate about photography. Meet members who share your passion, go on local and regional photography excursions, learn about, share, and critique each other's work, and become a better photographer. No experience necessary. This Interest Group is free and open to members of the UCSD Retirement Association.
Meditation
A great tool for healthy living is meditation. Meditation is a practice where an individual uses a technique –such as mindfulness, or focusing the mind on a particular object, thought, or activity –to train attention and awareness, and achieve a mentally clear and emotionally calm and stable state. It can also reduce the areas of anxiety, chronic pain, depression, heart disease and high blood pressure. The UCSD Center for Mindfulness offers free guided meditation session that range from 20 to 45 minutes. See the flyer for the link to these free sessions.
DON'T FORGET: RSVP FOR EACH EVENT
The event listings for all of our interest groups can be found on the UCSD Retirement Association event page. You can easily find events for a specific interest groups by utilizing the search function: On your keyboard, press Ctrl and F at the same time to open a search bar, then type in the name of the event you wish to attend.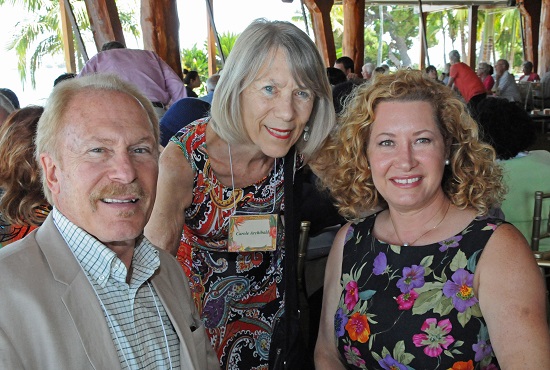 $_SerializerTool.serialize($default, true)